Anyone who owns a rental property in South Seattle is technically a landlord, but there is a whole lot more involved in fulfilling the responsibilities of being a landlord—and a great one, at that—than the mere ownership of property.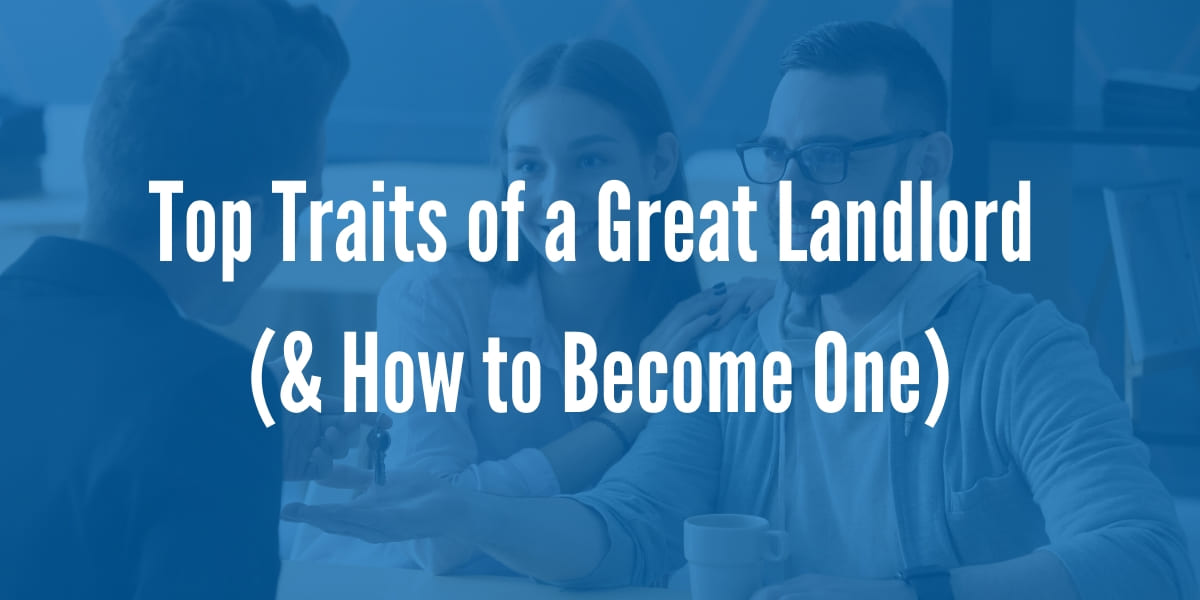 You can be a good landlord by following the laws regarding rental properties and by being courteous to your tenants. However, being a great landlord requires a special set of skills, knowledge and experience, not to mention going above and beyond in the pursuit of making sure your tenants are safe, happy and comfortable.
Why Does Being a Great Landlord Matter?
Once you've purchased your investment property in Seattle, it may seem like most of your work is done. However, having a desirable piece of real estate in terms of location and other assets is only one piece of the puzzle. Without managing the property well and being a great landlord, you'll never capitalize on the true potential of your real estate investment. Instead, you run the risk of losing money on your investment while it under-performs against the competition. When a valuable real estate asset is run by a great landlord, however, the potential return on investment (ROI) becomes nearly limitless, especially as the demand for apartments and other rentals in Seattle's market remains high in 2020 and into 2021.
Tips for Landlords in South Seattle
Since courteous and professional landlords are critical to owning a lucrative and productive rental property, it's important to understand what traits make not just a good landlord, but a great landlord.
Whether you're overseeing your real estate property on your own or working with a Seattle property management company, here are a few of the most important landlord tips and traits to incorporate into your real estate dealings:
Related: 7 Ways to Reduce Apartment Expenses and Operating Costs in Washington
1. Renting to Good Tenants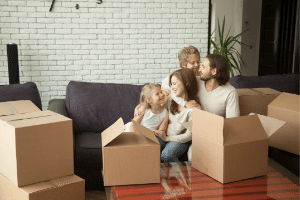 Being a good landlord means you know how to find good tenants. Let's face it, no matter how great a landlord you are, if you have difficult tenants — a common problem faced by landlords not just in the South Puget Sound area but across the country — it's difficult to do your job well and be the kind of landlord you want to be.
Additionally, poor tenants often lead to greater turnover at your property, which diminishes its value. It's more lucrative for you to acquire long-term tenants who stay at your property, paying rent and taking good care of it, for years at a time rather than months.
Great landlords know the kind of traits they're looking for in a tenant, which may vary some, depending on the property and its owner. As a great landlord, you also know how to properly screen rental applicants in order to get the best tenants possible and increase your occupancy rate. In general, some of the qualities of a good tenant include being responsible, respectful, creditworthy, honest, clean and drama-free. Also, they should have the ability to pay consistently and on time.
Incidentally, many of these attributes also apply to good landlords. Once you find quality tenants in Seattle, this mutual respect is how you will keep your tenants happy and establish a long-lasting rapport with them.
2. Keeping Your Tenants Happy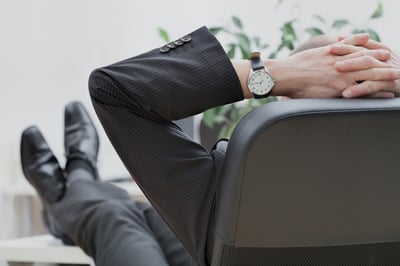 Just as important as finding good tenants is knowing how to keep those tenants feeling safe, happy and at home in your rental property. Vacancy costs you money. Not to mention, having satisfied tenants makes your role as a landlord much more enjoyable. This is why it is important for a landlord to establish a rapport with tenants.
If you want to be a good landlord, make sure your rental properties are well-maintained, respond to major issues as quickly and efficiently as possible, and always keep a professional relationship. If you want to be a great landlord, you can take it a step further and invest extra time and effort to enhance the quality of life for your tenants. To achieve that goal, here are some common landlord tips and tricks:
Be proactive. Predict what your tenants may need before they need it by staying on top of regular maintenance items, such as plumbing, electricity, lighting, ventilation, fresh paint and keeping everything up to fire and safety codes. Another way to be proactive is to consider what you could offer your tenants that would set you apart as a landlord. For instance, consider allowing pets in your rentals or adding on-site amenities and new technology that make life more comfortable and convenient for your tenants.
Being responsive and available to your tenants when they need you is also essential to good landlording. However, make sure you balance being proactive with giving your tenants their space and not micro-managing their actions. Tenants like things to be in working order and appreciate when a landlord is thorough and consistent, but they also like their privacy. Try to stay on top of tenant and property needs without being overbearing or invasive.
3. Having Excellent Communication and Interpersonal Skills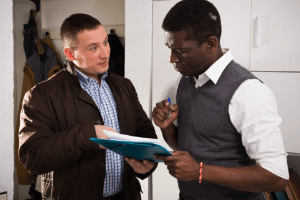 Knowing how to be a good landlord and keep tenants happy also means understanding how to work well with people. This requires integrating superior communication and interpersonal skills at every step of the property management process to both prevent and successfully handle problems that occur in tenant-landlord relationships.
The best way to communicate well with tenants is to simply be transparent and honest. If your communications in your ads, lease agreements, digital platforms and in person are dishonest, it will only cause misunderstandings (and degrade trust) with your tenants.
An especially important time for candid, proactive communication is when you plan to implement any change that impacts your tenant's life temporarily or permanently, such as a rate increase or if you're planning to have construction work done on-site. Also, give a tenant advance warning before a showing, or to alert them about a scheduled repair or service call.
4. Being Highly Organized & Detail-Oriented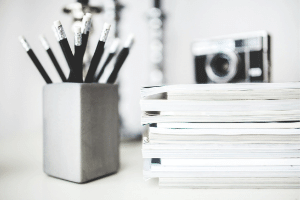 Being a landlord is a lot of responsibility. If you want your real estate investment to be successful without being overly stressful, you'll need to be very organized and detail-oriented. This means everything from having an excellent filing system to ensuring regular upkeep on the property to the timeliness and professionalism in dealing with issues as they arise. Landlords must document everything and have a detailed or even color-coded filing system to keep information safe and orderly. Maintaining a collection of important documents—including a copy of the signed lease agreement, a copy of the inspection report, landlord insurance documentation, receipts for every payment and notices disseminated to tenants—as well as all communication that takes place via text, email, online and on paper can help you solve misunderstandings or disputes later down the road.
5. Remaining Available and Reliable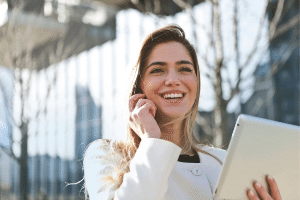 If you want to know how to be a good landlord, you have to start by being attentive to your tenants and prospects. Check in regularly on your tenants and the property and make sure you respond to their calls and concerns in a timely fashion. Being a great landlord, however, also requires you to be reliable and available when needed. Your tenants should have multiple ways of being able to get in touch with you when and how they need to, and you should respond in kind. For example, if a tenant likes to text you, assume that's most convenient for them and text back when it's appropriate. When discussing major issues, it may be prudent to have a paper trail.
Have systems and plans in place for when you're unavailable or going out of town so that tenant requests aren't left unanswered for days at a time. Additionally, you should also develop protocols for communicating with your tenants in case of an emergency.
At the end of the day, you might sum it up like this: a great landlord is a professional landlord. Being a professional requires all the traits above, and more. A true professional is also going to be knowledgeable, resourceful, reputable, and business-minded.
You should be conscientious of the language you use when communicating with tenants, as well as the time of day when you call or text. Be firm but fair when enforcing rules, finding ways to compromise when possible without putting your property at risk or being accused of unequitable treatment. If your tenant is struggling to make rent in a month, have a set system in place for handling that situation that you apply to all tenants, but being a great landlord also means being kind and informing your tenant about potential rent assistance programs in Seattle.
Successful real estate ownership and management, like any other business, also depends on the kind of people you have involved, from your maintenance crew to trade partners and your property managers.
Hiring a Seattle Property Manager to Share Your Values
When it comes to owning and overseeing property in South Seattle, it can be tough for a single individual to encompass all the personal and professional skills and traits that go into being a great landlord. However, the job becomes much easier and less stressful when you have a competent team behind you. Hiring a company like Powell Property Management is a great solution for many rental property owners in the Seattle area, as it gives you access to a team of professionals to attend to your property management and tenant needs. Whether you've invested in an apartment complex, single-family housing or even senior housing, our suite of services can help transform you from a real estate owner into a great landlord.