Anyone who owns a rental property is technically a landlord, but there is a whole lot more involved in being a landlord than the mere ownership of property. Great landlords have a special set of skills, knowledge and experience. Since courteous and professional landlords are critical to owning a lucrative and productive rental property, it's important to understand what traits make a great landlord.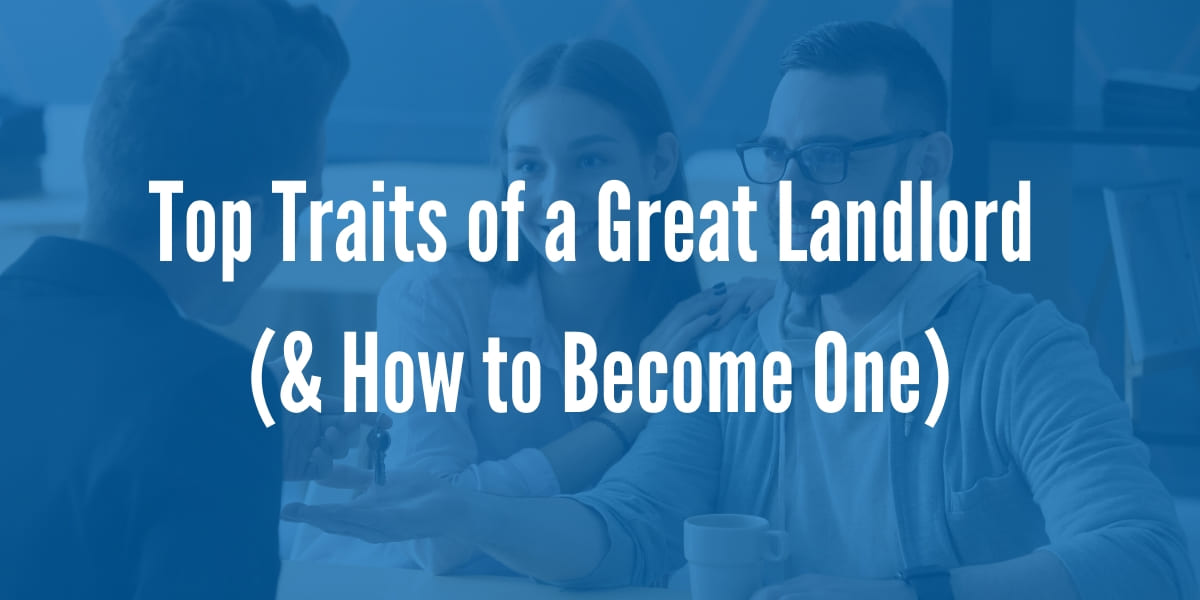 So what do you need to know to be a good landlord? If you are already "landlording" full time or on the side, be sure you are implementing the following principles of how to be a good landlord. On the other hand, if you are looking to hire a property manager (aka landlord), here are the top six qualities to look for:
Related: 7 Ways to Reduce Apartment Expenses and Operating Costs in Washington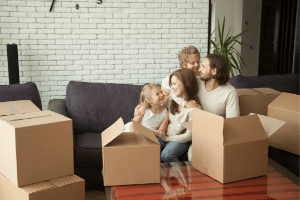 1. Renting to good tenants.
Being a good landlord means you know how to find good tenants. Let's face it, no matter how great a landlord you are, if you have bad tenants — a common problem landlords face — it's extremely difficult to do your job well and be the kind of landlord you want to be. Great landlords know the kind of traits they're looking for in a tenant (and these traits do vary some, depending on the property and its owner), AND they know how to properly screen rental applicants in order to get the best tenants possible.
Har.com says the best 7 qualities of a good tenant are:
They are responsible.
They are respectful.
They are able to pay.
They are creditworthy.
They are honest.
They are clean.
They are drama-free.
Incidentally, many of these also apply to good landlords. Once you find good tenants, this mutual respect is how you will keep your tenants happy and establish a rapport with them.
2. Keeping those tenants happy.
Even more important than knowing how to find good tenants is knowing how to keep those tenants happy. Vacancy costs you money. Not to mention, having good, happy tenants makes landlording much more enjoyable. This is why it is important for a landlord to establish a rapport with tenants. Here are some tips on how to keep tenants happy:
Be proactive. Predict what your tenants may need before they need it by staying on top of regular maintenance items, such as plumbing, electricity, lighting, ventilation, fresh paint, and keeping everything up to fire and safety codes. Another way to be proactive is to consider what you could offer your tenants that would set you apart as a landlord. For instance, consider allowing pets in your rentals.
Being responsive and available to your tenants when they need you is also essential to good landlording, which we will discuss more in section 3 and 5. But make sure you balance being proactive with giving your tenants their space. Tenants like things to be in working order and appreciate when a landlord is thorough and consistent. But tenants also like their privacy. Try to stay on top of tenant and property needs without being overbearing or invasive.
3. Have excellent communication and interpersonal skills.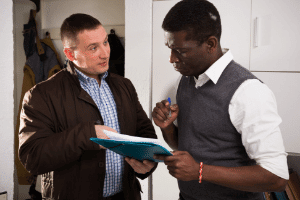 Knowing how to be a successful landlord and keep tenants happy also means you understand how to work well with people. This requires great communication and interpersonal skills at every step of the property management process. If a landlord understands the value of consistent, effective communication and has great people skills, this will eliminate a large percentage of typical problems that can occur in tenant-landlord relationships.
The best way to communicate well with tenants is to simply be transparent and honest. If your communications in your ads, lease agreements, digital platforms, and in person are dishonest it will only cause misunderstandings (and degrade trust) with your tenants.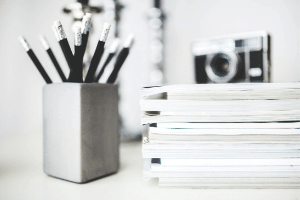 4. Be highly organized & detail-oriented.
Being a landlord is a lot of responsibility. If you want your real estate investment to be successful and as stress-free as possible, you'll need to be very organized and detail-oriented. This means everything from having an excellent filing system to ensuring regular upkeep on the property to the timeliness and professionalism in dealing with issues as they arise. Landlords must document everything and have a detailed (perhaps color-coded) filing system to keep information safe and orderly.
5. Be available and reliable.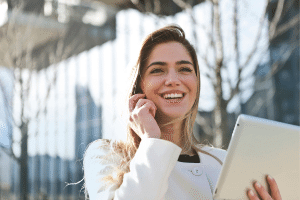 A great landlord is easy for tenants to reach, especially when there is an emergency.
If you want to know how to be a good landlord, you have to start by being attentive to your tenants and prospects. Check in regularly on your tenants and the property and make sure you respond to their calls and concerns in a timely fashion. "Landlording" requires you to be reliable and available when needed (or have systems and plans in place when you're unavailable).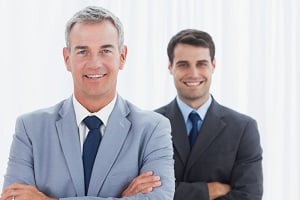 6. Be a consummate professional.
At the end of the day, you might sum it up like this: a great landlord is a professional landlord. Being a professional requires all the traits above, and more. A true professional is also going to be knowledgeable, resourceful, reputable, and business-minded overall.
Successful real estate ownership and management, like any other business, ultimately comes down to people — so making sure you have the right kind of people involved in your business is critical. When "landlording," it can often be tough for a single individual to encompass all six of the above personal and professional skills and traits. This is why it may be best to hire a property management company.
[Quick answers: what do property managers do, and how to choose the right one?]
Hiring a company like Powell Property Management is a great solution for many rental property owners. With Powell Property Management, you will have access to a team of professional property managers to attend to your property management and tenant needs. Contact us today to learn more about who we are and how we can help you better manage your property and your tenants!