If you're a rental property owner/landlord, you're no stranger to multitasking. Landlords and property managers have many important responsibilities to juggle, and even great landlords can struggle to stay on top of them all. When a landlord's responsibilities are not appropriately handled, problems arise, and many find themselves feeling stressed and overwhelmed, facing financial trouble, or dealing with serious legal issues. That's why it's important to be aware of some of the common problems that landlords face so that you can try to prevent them from happening and quickly deal with issues when they arise.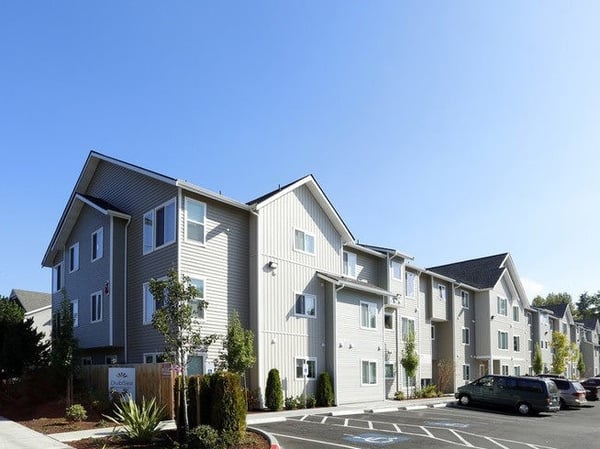 Finding good tenants.
A good landlord understands the value of good tenants. Finding the best tenant possible is never a 100% guarantee, but there are many steps you can take that, when done consistently with all your applicants, will significantly improve the quality of tenants you sign and minimize your risk as a landlord. Here are a few tips to get the best tenants for your property.
Late rent payments.
Getting payment or rent late from tenants is not only financially detrimental to you as a landlord, but it also takes time, stress, and energy to deal with. Make sure you have policies and systems in place to effectively and efficiently handle late payment issues with your tenants should they arise.
High tenant turnover.
Even if you understand how to find good tenants, your job as a landlord doesn't end there. You'll want to make sure you develop and maintain a good landlord-tenant relationship so that those good tenants stick around. The goal is to have long-term renters occupy the property.
Vacancies (often due to poor marketing).
Even great properties in great locations require good marketing tactics to ensure the property is leased to the right tenants at the right time and for the right price. It's important to know the market in which you're leasing and make sure you get your property in front of the right audience with effective, relevant, and efficient marketing.
Legal issues and liability.
There are many legal issues and liabilities that landlords must be aware of. You'll need to make sure any lease you execute adequately covers your liabilities. Making a mistake there can result in costly legal fees. You'll also want to be prepared for any potential legal issues that may arise with tenants when it comes to collecting rent on time, taking care of the property, etc.
Maintaining the property.
Commercial and residential properties don't take care of themselves. As a landlord, you're responsible for the maintenance of an investment property, so you need to know where to find the right services and materials to keep things in top shape. You'll also want to have a plan in place to monitor the property for needed repairs, make sure those repairs get done, and manage repair costs.
Organization and time management.
Being a landlord can get confusing. With so much to do and so little time, completing your tasks can be overwhelming. Many new rental property owners/landlords underestimate how involved they'll need to be to turn a profit successfully. It takes a good deal of time, knowledge, skills, and systems to manage a rental property effectively.
The reality is that when it comes to the role of a landlord, it can often be tough for a single individual to manage. Hiring a quality, full-service property management company like Powell addresses all of these common problems—and more—to ensure that your property and tenants are well taken care of and that your investment is turning the best profit possible. Learn more about what a property management company does.