When you undertake a new enterprise, you can expect to experience some type of learning curve, no matter how much research and preparation you've done ahead of time. Being a first-time landlord is no exception.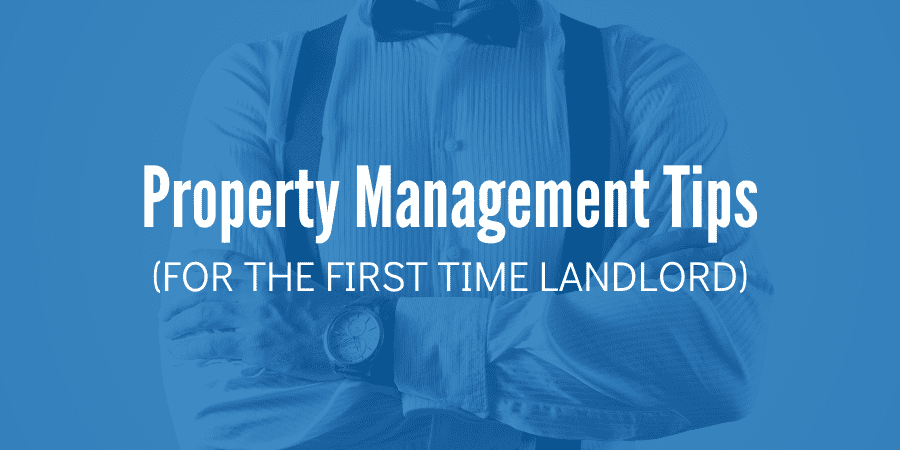 If you intend to become a landlord in Seattle, there are certain lessons that can only be taught through experience and the process of trial and error. However, that doesn't mean you should go into renting properties blindly. If you've done preliminary research, you can shorten the learning curve and be better prepared to handle issues that arise and avoid common pitfalls of property managers and people who rent out their apartments.
To help you get started, here are eight property management tips designed for new-comers to the rental industry:
1. Become Familiar with Fair Housing Laws
You do yourself a big favor by becoming knowledgeable about both federal and local Fair Housing Laws, which prohibit discrimination against protected classes. Research the applicable Washington laws that pertain to the business of renting properties in Seattle. You can further enhance your knowledge – and decrease your risk of making a costly mistake – by consulting with an attorney that specializes in landlord-tenant laws and finding out more about Seattle renters' rights and your legal responsibilities as a landlord in the state of Washington.
Related reading: 8 Reasons Why Burien Is the Best Place to Invest In Washington Real Estate
2. Be Pragmatic Setting Rent
Purchasing and renting a property is an investment, and rent is your revenue. It's important to set a rate that makes you a profit on your investment and covers all associated costs. However, you also should research the Seattle area and its current market rates to ensure yours are comparable with what other landlords are charging for similar properties. If you overprice your rental properties, you will struggle to fill them. Extended vacancies and high turnover rates are equally detrimental to your investment, and having a good, long-term tenant who pays punctually and takes care of the property is preferable to gambling with expensive rent. You also need to consider what you will and will not allow tenants to have in your rentals, like pets.
3. Properly Screen Your Tenants
One of your top priorities as a landlord in Seattle is to find qualified renters who will be good stewards of your property, pay on time, and communicate efficiently with you. By haphazardly filling your rental home or other properties with tenants, you run the risk of putting in people who won't pay rent on time – which can derail your profits – or who will force you through a costly and time-consuming eviction process. You are also inherently responsible for setting a positive tone for your tenant-landlord relationship.
Related: How to Maximize Occupancy Rate in the Seattle Apartment Market
Begin your screening process with not only the application, but also an in-person conversation with interested renters. From there, contact their references, which should include past/current landlords and personal and employment references. Finally, run a criminal background check and credit report, and look at their eviction history.
4. Don't Cut Corners on Documentation
Before renting out a house for the first time, spend time collecting important forms and documents, such as condition reports, Washington-specific leases, locally required disclosures, and rental applications. Make sure you save a copy of each important document and don't rely on the tenant to turn them back in. It's also a good practice to save an electronic file for each form or document. Hint: there are technologies that help landlords with this.
5. Maintain a Reserve Fund
You are almost certain to have unexpected expenses when it comes to being a landlord. Typically, this includes planned and unplanned maintenance and emergencies. Even if the damage is the fault of a tenant, which means they should pay for them, you likely will have to pay out of pocket to fix the damage and return the property to its former conditions. The fund can also serve to cover large capital improvements, such as replacing a roof or repainting the exterior, putting you in a position to have a profitable investment.
6. Choose You Partners Carefully
If you're going into the rental industry with a business partner or investor, it's important that you find a partner who is honest and transparent before undertaking such a big business transaction. Evaluate your values and end-goals and make sure those align before you invest in properties together. Also, discuss any renovations that may be required at the properties and how you will share the costs for those upgrades.
7. Market Your Properties Effectively
You can't afford to sit on rental property that is empty and not making you money on rent. To fill your house, condo or other residential property, however, you have to market it effectively. You should adopt a variety of strategies to advertise a vacancy to not only reach a wide pool of potential tenants but to connect with the right candidates. Are the tenants you hope to attract looking for homes on Zillow, Craigslist, or Trulia? Do they read the newspaper, in print or online? Do they check community pages on social media? Once you determine your target demographic, you can market your property more effectively.
8. Partner with a Property Management Company
One of the most beneficial partnerships you can develop as a landlord in Seattle is with a professional, full-service property management firm, such Powell Property Management. We work with numerous property owners in the South Puget Sound area to market and manage their residential and commercial properties. Partnering with Powell Property Management saves you money and relieves you of a myriad of responsibilities giving you peace of mind as a first-time landlord.
Sources
"Practical Tips for First-Time Landlords." Forbes.com. Accessed online at https://www.forbes.com/sites/forbesrealestatecouncil/2017/11/30/practical-tips-for-first-time-landlords/#4992f4ad1e73
"Top 10 Tips for First-Time Landlords." Landlordology.com. Accessed online at https://www.landlordology.com/first-time-landlord-tips/
"Top 10 Landlord Legal Responsibilities in Washington." NOLO.com. Accessed online at https://www.nolo.com/legal-encyclopedia/top-10-landlord-legal-responsibilities-washington.html