Whether you're in the market to hire a property manager for the first time, or looking to improve or upgrade your current property management services, focusing on the relationship between the landlord and property management company is wise. Improving the landlord and property manager relationship is likely to lead to increased tenant satisfaction and a harmonious and profitable daily experience for everyone involved.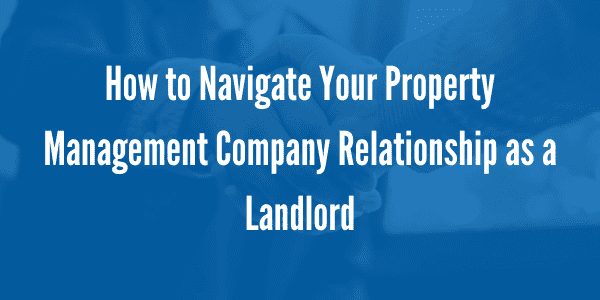 Powell Property Management is a full-service property management company serving neighborhoods from Seattle to Federal Way and Auburn, with an emphasis on Burien, Normandy Park, and Des Moines. Choosing to work with a property can be life-changing for a landlord. If you're in the Seattle area, reach out to us. We are ready to take the heavy lifting off of your plate!
Landlord and Property Manager Relationships
We have vast experience building and maintaining excellent relationships with our landlords and their tenants. Our advice for excellent relationships between property managers falls into the following categories:
Find the Right Property Manager
Every great professional relationship begins with two great professionals. Working with an excellent property management company makes all the difference in your daily experience. We've explored this topic in our blog, How to Find the Right Property Manager. Steps to find the right property manager start with vetting your candidates. Doing the legwork up front will save you future headaches. When you're in the market for a property manager, follow these steps to find the best one for you:
Determine your specific needs and criteria for selecting a company
Make your shortlist of property management company candidates
Gather basic information about your shortlist companies
Visit properties run by your shortlist property managers
Interview property managers and hire your best candidate
Expect Some Bumps
Good relationships between landlords and property managers are built over time. These relationships are certainly tested in a special kind of fire! You hired a property manager because you know that rental properties introduce unexpected emergencies. Your property management company handles these stressful situations, so you don't have to. Thank your property management team if they resolve an issue well and communicate your concerns politely. We are all learning the best way to manage your property together, especially initially.
Communicate Regularly
Make sure you have an established method of communication with your property management company. Email, text, and phone calls all work differently and are used at different frequencies according to personal preferences, and finding a suitable method for both parties is essential for open communication.
Be responsive! Check your statements and correspondence often to ensure that you don't miss important communication. Respond to inquiries and questions from the property management company promptly to address your tenants' needs.
Set Clear Roles
Review your contract and ask questions to clearly understand which duties your property manager plans to take on and which you will retrain to ensure that you don't duplicate services or miss essential tasks. Understanding roles will reduce conflict for all parties involved and ensure tenants direct their inquiries to the right people for each situation.
Property Manager Responsibilities
Suppose you're considering a property manager for your investment properties. In that case, it is crucial to understand the role of a property manager so that you get the most out of your relationship from the start. We have addressed this topic at length in our blog, What Does a Property Manager Do?
Typical property manager responsibilities include:
Preparing your property for rent
Marketing and advertising
Showing your property and qualifying prospective tenants
Lease preparation and inspection before occupancy
Lease renewals and rent increases
Maintenance and repairs
Semi-annual property inspections
Monthly financial services (e.g., rent collection)
Exit inspection and preparation of the property for new residents
How Much Does a Property Manager Cost?
The cost of a property manager depends on whether it is residential or commercial and other market-specific factors. Property management companies generally charge about ten percent of the total monthly rent for their services, though specific fees depend on the company and the services they include.
Also, consider that a property management firm may bundle jobs together and obtain a lower price per maintenance task than an individual landlord can access without doing the work themselves.
Choose The Property Manager The Greater Seattle Area Trusts
Our team at Powell Property Management has decades of experience in managing commercial and residential properties in the Seattle area. We would love to manage the day-to-day needs of your rentals and protect your investments for the long run. We offer our expertise in marketing, tenant vetting, payment collection, and maintenance for your property to deliver quality professional support for your tenants and peace of mind for landlords.
Contact us today to hear more about how our property management services can benefit you!