These days, most investment property owners understand the need of hiring someone to help them manage their property, handle day-to-day responsibilities, and make their lives easier while turning a healthy profit and saving them money.
Many owners, however, don't realize the importance of selecting the right property manager or how to go about making this critical decision. Without the right partner by your side, you risk increased vacancies, lost rents, and unhappy tenants.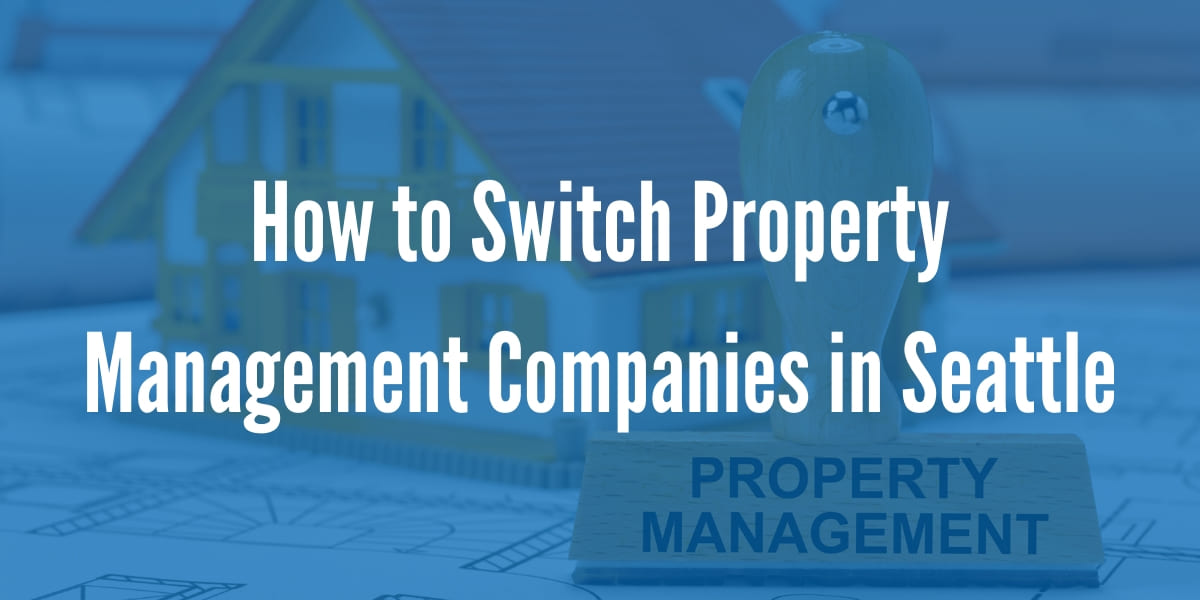 How to Choose a Property Manager
It can be overwhelming to find and hire an investment property manager, but devoting extra effort to select a suitable professional to handle your investment will help you save time, money and frustration later on. Here is a brief rundown of what to look for in a property management company and the steps to take to find the right one for your investment property.
Step 1: Determine Your Specific Needs and Criteria
Before you begin your search, identify what exactly you're looking for in a property manager. Some investment property owners want full-service property management, while others may only require help with a few specific aspects of managing their property. Sit down and make a list of all the services and types of support you want. This can depend on where you're located in proximity to your property, your other personal and professional responsibilities, and the type of property or properties you own.
Additionally, consider other criteria such as the size or business model of the company, how easy the people are to get in touch with, how friendly and knowledgeable the staff is, what others say regarding what it's like to work with them, their fee structures, and how much they charge.
Step 2: Make Your Short List
Now that you know some of the qualities in a property management company that you're looking for, you can make a short list of specific companies who fit. There are a few ways to research property management companies who are active in the Seattle and South Puget Sound area. You can rely on an Internet search or use online directories provided by organizations such as $implifyEM and AllPropertyManagement. Search their lists by plugging in your specific location.
Another method for getting recommendations is word of mouth. Gather referrals from several sources, including your friends, family members, or associates. Your real estate agent or colleagues with similar investments are likely to have recommendations for property managers that they can share with you. Once you've gathered a few names, do your own research to further narrow down the choices. Check with the state of Washington's Real Estate Commission and the Better Business Bureau to review your prospective companies and ensure they are licensed and have no outstanding complaints against them.
You can also see if the company is certified with various trade organizations, such as the Institute of Real Estate Management, the National Apartment Association, or the National Association of Residential Property Managers.
Step 3: Get Basic Info About the Companies You're Considering
Once you've determined your specific needs and the general criteria you're looking for in a property manager, you're ready to start comparison shopping and taking a closer look at the companies on your list. Before you spend time speaking with anyone, you should first get the basic information you need to ensure they're worth looking into at all. Visit their website and find their mission statement, looking for cues that illuminate their business practices, services, and reputability simultaneously. Can you easily find open rental listings on their website? Do they have the ability for landlords to login and view their account and statements?
Next, look for reviews about the company on Yelp, as well as the organization's personal Facebook page and other social media accounts. Do they keep their accounts active? Do you they respond to people's comments on their posts? These are all indicative of how the company operates, as well as their level of communication.
4. Visit Their Properties
The next step is to visit the properties managed by the companies you are seriously considering. Are they well-kept and free of trash and debris? Are there obvious repairs or maintenance issues? You can even speak to some of the tenants who live at the properties and ask about the company. Some topics to investigate are whether tenants feel their complaints are handled in a timely manner, how long it takes for repairs and maintenance to be addressed, and whether they are planning to renew their lease.
Step 5: Ask the Right Questions
Once the companies on your list have passed the initial hurdles above and you've received satisfying references, it's time to meet with representatives and get more detailed data. You should interview several people and ask plenty of questions. Gauge not only the information provided in the answers, but also how comfortable the representative is. If they are defensive rather than receptive to your questions, that is a red flag.
In general, you want to find out about the company's past experience, fee structures, and available services. Ask where they advertise vacancies and the average length of time it takes for them to place tenants. Review the manager's tenant lease agreement, make sure tenant responsibilities are clearly outlined, and look for the security deposit fees and rental rates. Ask how they came up with those amounts and get comparables for the local real estate market. You should also find out how many properties the company manages and how many hours per week they'll dedicate to yours. Make sure that you have a good idea of how you can manage your relationship with the property manager if you think they are a good fit. To further aid you during interviews, here is a downloadable guide of questions to ask while evaluating property management companies.
Who You Hire to Manage Your Property Matters
Finding the right property manager in Seattle takes time and research, but it is well worth it in the long run as choosing someone who will protect your investment and help it grow is a serious consideration. At Powell Property Management, we are running off years of experience, which means we have the knowledge, financial stability, resources, expertise, and connections to ensure your property is well taken care of. Contact us today to learn more about who we are and how we can help you take care of your investment.