In Washington state, tenants have the right to a safe and livable habitat when renting a home or an apartment. As a landlord, it falls on you to maintain your properties to that standard and keep the property in good rentable condition.
Once you get tenants and your property management company into the mix, the issue of who is responsible for making repairs and paying for them becomes a bit more convoluted. However, it's important for you to specify and document the responsibility of each party to ensure your investment property in Seattle doesn't fall into disrepair, undermining its value and putting you at risk of severe tenant issues and lost rental income. It is important to have your tenant sign off on your move in ready checklist.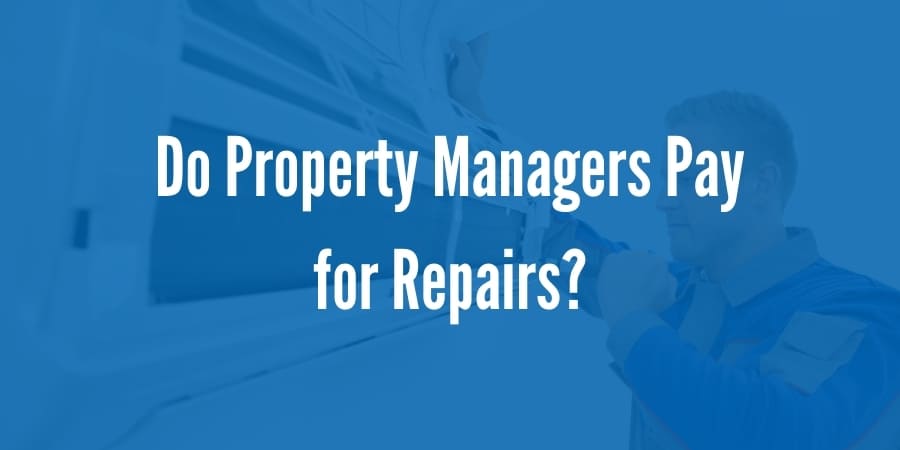 What is Considered Habitable Housing?
Regardless of a tenant's rental rate, they are entitled to livable housing, which means it meets basic requirements for health and safety. This standard of livability includes a roof that keeps out snow and rain, sturdy floors and other structurally sound components; reliable heat; sufficient hot water; adequate locks and other reasonable security measures. You must supply a means to cook - like a stove.
On the flip side, uninhabitable conditions typically include those that put your tenant at risk of physical harm, such as exposed wiring and holes in the floor. The apartment or home must also be free of significant danger from mold, asbestos and lead. Infestations of fleas, roaches and other pests are also considered uninhabitable conditions.
What Should the Landlord Repair?
Under the Revised Code of Washington (RCW 59.18.060), which outlines your responsibility to keep a tenant's unit safe and livable, you are responsible for all repairs in a house or an apartment, except if the damage is caused by the tenants or their guests.
Your tenant is responsible for keeping their unit clean and sanitary, maintaining smoke detectors & carbon monoxide detectors and disposing of garbage from inside their home or apartment. Under landlord-tenant law, they also must use the facilities and appliances supplied by you in a permissible or proper manner.
Tenants can be held responsible if they or their visitors cause damage by misuse of the property. Additionally, they are potentially liable for repairs if they fail to report an issue that then causes further damage. In either case, Washington doesn't have specific legal standards pertaining to the cost of repairing damages. You may give your tenant permission to make the repairs themselves or hire a professional at a rate they find acceptable. If you have the property repaired yourself, you can charge the tenant based on the cost of hiring a contractor, the fair cost of labor compared to regional rates or the cost of materials. It depends on the extent of the damage, as well as the terms of your lease agreement.
If the damage wasn't caused by your tenant, you as the landlord need to fix it. Some examples of major issues that could be assumed to negatively impact a tenant's health and safety and make your rental unfit to live in include:
A front door that won't lock

A roof leak causing a wall of mildew in a bedroom

A completely broken hot water heater

A broken heater during the winter

A toilet that won't flush in a one-bedroom rental
Please check with your municipality for the most recent information on the specific timeframes in which landlord/tenant law requires repairs must be made.
These are the types of the problems that need to be fixed promptly. If you or your Seattle property management team fail to maintain or repair your rental unit, the tenant can take action themselves. In Washington state, tenants aren't allowed to withhold rent, but they have other options, such as handling the repairs themselves and subtracting the cost from their rent, which is a process known as "repair and deduct"; giving notice and moving out; and/or suing the landlord. To avoid these negative consequences, it's important to stay on top of maintenance and repairs.
Do Property Managers Pay for Repairs?
While most property managers in Seattle will handle routine maintenance and minor repairs as one of their services, how the work is paid for may differ from company to company. If you are contracting with a property management team, the fee you pay them may cover the cost of annual repairs that fall into a certain scope of routine maintenance. In general, that may encompass issues relating to plumbing, electricity and general repairs.
Another approach your property manager may take is to have you regularly deposit funds or dedicate a portion of rental income into a trust account managed by the team. They can then use this reserve fund to cover minor maintenance and repairs.
Because different property management groups take different approaches to handling repairs, you should go over that topic when setting the terms of your agreement and before officially hiring them.
Maintaining Your Investment Properties in Seattle
Properly maintaining and repairing rental properties indoors and outdoors is crucial to protecting your investment. You also are legally required to keep your rentals in Seattle in livable condition for the sake of your tenants. At Powell Property Management, we provide 24/7 maintenance and repairs, enabling us to respond quickly and efficiently when an issue arises, and before it becomes a bigger problem. Our full range of management services provide peace of mind that your investment property is being properly looked after, along with the your tenants.
You may also like: Curb Appeal: 2021 Rental Property Exterior Trends