Seattle is not the only area experiencing high demand for housing, but it certainly is among the hottest growing markets in the United States. Given this growth, many have considered selling off unoccupied or investment properties. However, the high demand for rental units will be sustained for the foreseeable future by the large proportion of renters in the area and the limited number of rentals available.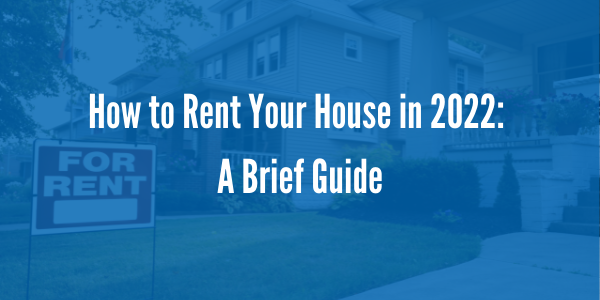 Whether you currently own investment property(ies), are considering buying a rental property, or are considering turning your current home into a rental property, you are likely interested in insider tips for renting your house. At Powell Property Management, we've been through this process with clients in the Seattle area for decades. From securing quality tenants to setting a fair rental price, we're happy to put our property management expertise to work so that you can begin or improve your rental journey armed with up-to-date and valuable tips to maximize your investment.
Will Rent Go Down in 2022?
Many of our clients wonder about the prospects for rental prices. The booming Seattle area housing market is not likely to reverse course anytime soon. Seattle has many unique and attractive job opportunities as well as charming and particular big-city amenities. Seattle saw less economic impact from COVID-19 than many other areas and shows relative resilience in rebounding. Seattle is forecasted to remain at least one standard deviation above the national mean for real estate growth, according to PwC and The Urban Land Institute's Emerging Trends Real Estate 2021 report.
What Should I Do Before Renting My House?
Property managers handle many of the items listed below, which can appear daunting or overwhelming to an individual. We are familiar with and address the concerns of maintaining a rental property for a living, whereas you may be learning about it for the first time. Whether or not you choose to work with us, we want you to have the best information available. Ensure that you have considered the following before renting your home:
Make Sure Everything Works
Make sure carbon monoxide and smoke detectors work and appliances turn on and run as expected. Check for leaky pipes, fixtures, and power outlets that do not operate. Ensure vents are clear and the furnace filter is fresh.
Consider a rental home inspection, even if your municipality does not require one. It is much better to find and fix a problem before a tenant arrives than after. Even if you have done an excellent job preparing your place, you and your new tenant will rest easier knowing expert eyes have looked things over.
Review Area-Specific Requirements
Your responsibility is to ensure that your tenants are aware of and adhere to ordinances like those in a Homeowners Association. Check your HOA rules to ensure that your rental and rental plans comply with the requirements outlined there.
Some municipalities require a rental permit and home inspection, so check in with your area officials to ensure that you have the right pieces for your property's location.
Finalize Your Lease Document
Your lease is a legally enforceable document that should protect you and your tenant. Hire a lawyer to draft or review your document to ensure that it protects your assets, has no loopholes, and is legally enforceable. Experts in this area may know to include provisions that you may not have considered that may save you time or money in the future.
Set Rent Right
The most common rule for setting rental rates is the 1% rule. This rule guides landlords to set monthly rent at no less than 1% of the total value of their property. Seattle markets often bear rates considerably north of this guideline. We've delved into this topic extensively if you're interested in more information.
Search for a Tenant
Many clients have had success with online ads to find a suitable tenant. Others swear by old-fashioned interpersonal networking to find a reliable tenant. Having someone you trust who knows someone else who is in the market for a rental creates a social tie and increases the chances that your renter will behave responsibly.
How Do I Find a Good Tenant?
Finding a reliable tenant is the most critical variable in the rental equation. We have explored this question in-depth in a recent blog post. The key tips for finding a quality tenant include:
Perform background checks universally: Verify everything your renter provides, no matter how well you know them, and don't discriminate based on legally protected classes like race, gender, sexual orientation, and religion.
Offer an attractive property: In a booming market, properties with enticing amenities stand out. Highlight the unique things your rental offers and keep the property looking nice and updated.
Market online: This is the cheapest and most efficient way to reach the widest audience, including prospective move-ins from out of town.
Be a stellar landlord: Show prospective tenants that you will be responsive to their concerns by honoring your appointments and keeping your correspondence timely and professional
Renting Your Properties in The Greater Seattle Area
Both in the Seattle area and nationally, landlords face unique and ever-changing challenges in 2022. Our team at Powell Property Management would love to help you manage the daily needs of your rentals to protect your investments in the long run. We offer our expertise in marketing, tenant vetting, payment collection, and maintenance for your property so that you can enjoy your most valuable asset: your time.
Contact us today to hear more about how our property management services can benefit you!
Sources
"Emerging Trends in Real Estate: United States and Canada 2021." Urban Land Institute and PwC consulting. Accessed online at https://knowledge.uli.org/-/media/files/emerging-trends/2021/emerging-trends-in-real-estate-united-states-and-canada-2021---final.pdf
"Report: Seattle Rents Rebound Close to Pre Pandemic Prices; Home Inventory Begins to Increase." August 27, 2021 By Callie Craighead. Accessed online at https://www.seattlepi.com/realestate/article/seattle-rent-increasing-to-pre-pandemic-prices-16414419.php
"Seattle Housing Market" Accessed online at https://www.redfin.com/city/16163/WA/Seattle/housing-market