In light of the global coronavirus pandemic, one important question is hitting home for both landlords and tenants: What to do about rent?
During this unprecedented time, Seattle landlords are in a tough position. With people being laid off and furloughed from non-essential businesses at alarming rates, you want to be understanding and compassionate when it comes to collecting rent—or whether you even should. However, for some landlords, offering a temporary reprieve from rent collection is not financially feasible if they want to maintain their properties, make mortgage payments, and pay insurance and property taxes.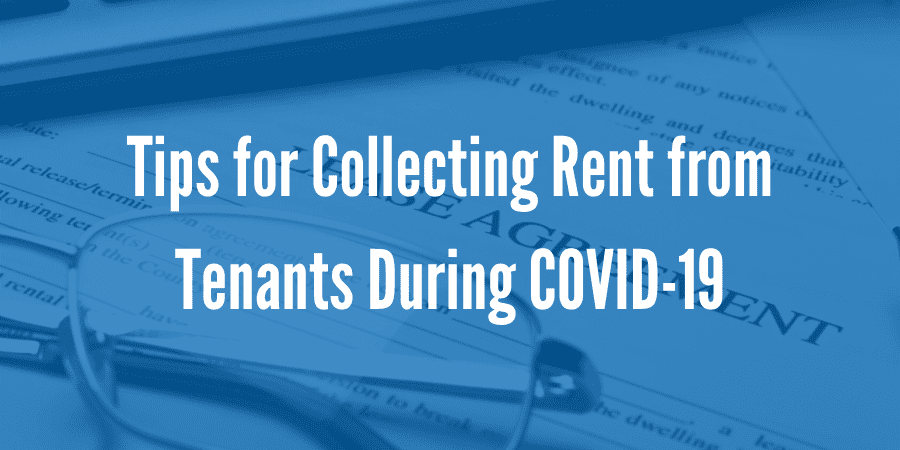 Collecting Rent During Pandemic
With the state of emergency facing Seattle, Washington State, and the entire country, it can be difficult to know what to do about rent. Here are a few tips for you and your Seattle property management company to consider:
1. Familiarize Yourself with Local Regulations
If you're a landlord in Seattle, you may already be aware the state has issued a moratorium on evictions for rental tenants at least through April 17, and this date may be pushed back further by Gov. Jay Inslee. The situation is constantly evolving, so make sure you are staying up to date on the latest local and statewide regulations being imposed on landlords and how they affect your ability to collect rent.
2. Talk with Your Tenants
You and your tenants are, more or less, in the same boat, so one of your top priorities should be communicating consistently and transparently with them. Hopefully, most tenants will let you know if they won't be able to pay rent this month, but others feeling overwhelmed or scared may simply stay silent. For your benefit and theirs, have your property management team reach out, ask about each tenant's situation, and find out if they have lost a job because of COVID-19. Armed with information, you can figure out what level of grace you can afford and the best strategy for collecting rent, how, and when.
3. Set up a Payment Plan
Getting a little bit of rent is better than getting none. Encourage your tenants who are affected by COVID-19 to pay what they can and work with them to develop a payment plan for the next couple months. Once the pandemic is over and they are back at work, you can prorate what they owe over a period of six months to a year and add the extra rental obligation to their normal monthly payment. Whatever you decide to do, make sure to give equal treatment to your tenants and get the agreement in writing, so your tenants are aware that they will eventually have to satisfy their full rental obligation.
4. Recommend Rental Assistance
Washington has taken several measures to help people cope with the impact of the pandemic. Some of these include utility rate-paying assistance, micro-grants for small business owners, flexibility on state tax collections, and expanded unemployment accessibility. Several government and nonprofit agencies, such as the United Way of King County, Catholic Community Services, and Wellspring Family Services, also provide rental assistance and rent relief programs. As a landlord, you can direct your tenants toward these resources so they can acquire the financial assistance they need during this state of emergency.
5. Apply for a Loan
If you are worried about defaulting on mortgage payments because of loss income due to unpaid rents, talk with your lender about the situation. They might be able to help you qualify for an additional low-interest loan or lower your monthly payments for the time being. You can also investigate whether you qualify for a government loan, such as the Small Business Administration's Economic Injury Disaster Loans (EIDL).
Protecting Your Tenants and Yourself
This is a difficult time for both tenants and landlords, but it will pass. In the meantime, you must figure out how to retain your tenants—both for your sake and theirs—while still securing your financial stability and protecting your residential real estate investment in Seattle. Powell Property Management can collaborate with you on compassionate yet fair strategies for collecting rent from tenants during the time of uncertainty and hardship created by COVID-19.