Your tenant's checks are bouncing. You notice some tenants' rent has been straggling in later and later as the COVID pandemic drags on. More landlords than ever before are considering offering online payment options for their tenants and many tenants report that they prefer to pay their rent online. It might be easier to convert to an online rent payment system than you think.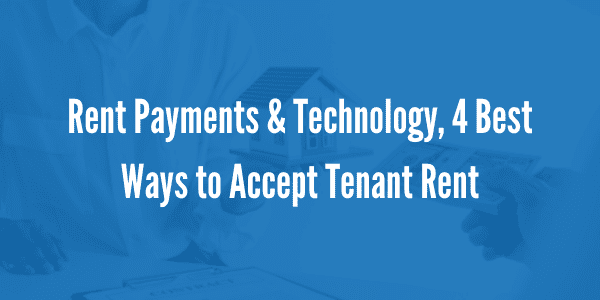 At Powell Property Management, we are happy to use our decades of experience in property management to help you understand the ins and outs of the changing landlord-tenant landscape. We're well-versed in online rental payment options and advantages and we're used to interacting with a variety of landlords and tenants and meeting their needs. We are pleased to walk you around the online rental payment landscape, and we would be even more pleased to speak to you if you're interested in speaking with a full-service property management firm in West Seattle.
Why Should You Accept Online Rent Payments?
Many landlords accept various methods for rent payment to ensure that every tenant has a convenient way to keep their rent current. Younger tenants in particular often prefer to do their banking digitally. Offering online payment options may attract savvy tenants in younger age brackets. Here are some other great reasons to accept online rent payments:
More rent on time- Landlords who offer an online rent payment option are five times more likely to collect their rent on time. Your situation improves any time you can make it easier for tenants to act in your interest. Providing easy ways to pay their rent is a perfect example of a landlord-tenant win-win.


Record and organization- Using an online rent payment tracker benefits both you and your tenant by creating a neutral, digital record. It also makes your record-keeping much more straightforward, or even automatic.


Part of the package- You can still accept other forms of payment, like checks or money orders, in addition to online options to be sure that everyone pays you quickly. In fact, some online rental payment options include ways for your tenants to pay with a check or money order.
4 Best Ways to Accept Tenant Rent
Many landlords who accept online payments prefer to use online rent collection explicitly designed for this purpose. When you use platforms intended for paying rent, you benefit from tools customized to meet your needs as a landlord. Most of these programs are free to use. Online rental payment companies keep their service free and still make money by holding payments for a few days and collecting interest. You usually see your payment in your landlord account about five days after your tenant pays. Many of these companies also offer premium subscriptions to be paid more quickly for a small monthly fee. Here are a few of the most popular companies that specialize in online rent collection:
1. Domuso Rent Payment
Domuso rent payment has some fantastic software to help you organize rent payments for multiple properties. Domuso accepts online payments and offsite cash payments via MoneyGram and allows tenants to pay online with paper checks and money orders, offering even more payment option flexibility.
2. Cozy Rent Payment
Cozy.co is merging with apartments.com, so your tenants will soon be able to search for your unit as they have been on Apartments.com and then sign a lease and set up recurring payments as they have been on cozy.co all in one place.

3. Flex Rent Payment
Flex is a unique rental payment service that allows you to break up your rent payment into smaller portions spread over the month, keeping payments more manageable and increasing the frequency of your tenant's on-time payments.


4. Widely-Used Apps
Though you won't reap the benefits of slick automation or customized data-keeping, many landlords accept online rent payments using commonly used payment apps. Many tenants are more likely to use universal payment apps in their daily life, so paying you is simple and easy. Many clients have accounts one or more of the following:
Zelle
Venmo
Apple Pay
Pay Pal
Google Wallet
What Does a Property Manager Do?
Collecting rent is just a small part of a property manager's job. We can't speak for everyone, because there are certainly other property managers who list fewer services, but we can tell you about our full-service property management:
Financial Services

Collecting Rents
Paying bills
Disbursement of funds to owners

24/7 Maintenance and Repairs
Tenant Acquisition

Showing and qualifying prospects
Lease preparation and signing
Pre-occupancy inspection
Lease renewals
Exit inspections

Rental Marketing

Profesional consult and property preparation
Market analysis for best rents
Marketing and advertising for quality tenants
At Powell Property management in West Seattle, our years of experience managing commercial and residential rentals makes us experts on a wide array of topics. We're pleased to use what we know to help you become the most efficient and effective landlord you can be. We also invite you to consider that this may mean partnering with a property manager. Your time is valuable, and our processes are time-tested and streamlined. You deserve to benefit from the scale and experience of a property management team. Consider where you can invest your time and energy for a more significant return, and let us keep your tenants happy! Reach out today to get started!