Within all industries, there comes a time when you benefit from ending a professional relationship. Even though your reasoning may be pragmatic and objective, it's still not necessarily easy.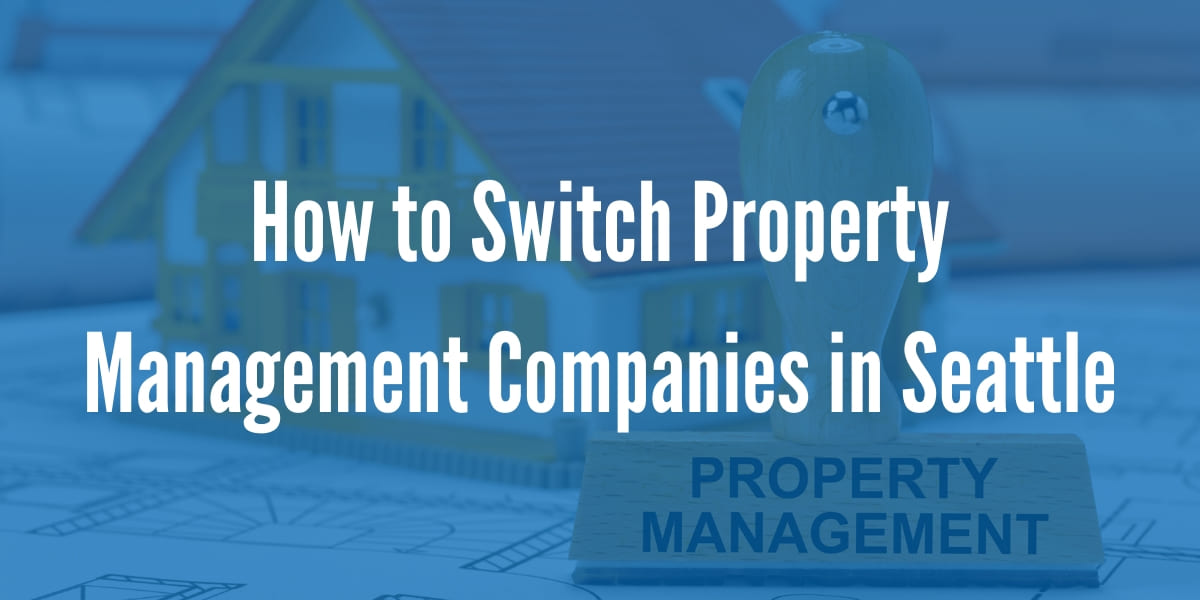 If your property management company is no longer fulfilling the terms of their contract or meeting your standards, it is up to you to terminate the agreement and change property management companies. Before attempting this process, however, it is helpful to understand the legal parameters of terminating a contract, your rights as a landlord, and what steps can ease the transaction for both you and the company.
Related: How to Find the Right Property Manager in 2020
What constitutes 'just cause' to fire your property manager?
In some cases, you can't fire an individual or contractor for any reason. Review your contract with the company and their business policies to see what guidelines were established for ending the partnership. Some examples of common causes spelled out in contracts include:
---
Violating terms of the contract
Failing to adhere to Fair Housing Laws
Mishandling tenants' security deposits, rent payments, and other monetary transactions
Neglecting property inspections
Without a fair cause, you may be setting yourself up for a legal fight if the property management company decides to contest being fired. You should also check your contract for any clauses pertaining to the obligatory time allotted for giving notice. For example, most contracts include a 90 or 30 day termination clause, meaning you must provide the property management company that amount of time if you want the request to be honored and/or not considered a breach of contract.
How to fire your property manager
Make sure you approach the process of ending your property management contract in a methodical and organized way. In general, you should anticipate taking the following steps:
1. Notify the Property Management Company in Writing
You cannot verbally terminate a contracted agreement, or even do it by email. You need to make the notification official by putting it in writing and sending it by certified mail, even requesting a return receipt for your records. Your notice to terminate property management agreement must include the effective date of the contract termination. Here are samples of contract termination notices to use as a template.
2. Gather Important Paperwork
The property management company is in control of numerous critical documents that you need to acquire from them before parting ways. These include:
Lease documents and original applications submitted by existing residents
Records of security deposits
Information about move-in, annual inspections, past maintenance requests, and payment histories for residents
Open maintenance requests and their current status
Inventory lists of appliances owned by the landlord
Status of current vacancies and applications already in the pipeline
A financial statement of all income and expenses
Not obtaining copies of these important documents is a disastrous mistake many property owners make in the process of switching to a new property manager. There is no reason for the company not to get these documents sent to you within a few days of receiving your property management termination letter.
3. Give Your Tenants Notice
Changing property management companies will affect your existing tenants in many ways – including where they are now to send their rent or maintenance requests – so you should alert them to the transition and when it will officially take place in writing. Your change of management letter to tenants should also include information for the new management company and where their security deposits will be stored.
While you don't need your tenants to sign an amendment to their original lease or get their approval to change management, it's still a good idea to address their potential concerns about the transition in the new property manager letter.
4. Perform Inspections if Neglected
If one of the issues you've had with your existing property management company is property inspections being neglected, you should schedule those and notify your tenants when they will take place. Completing inspections also gives you a good idea of the current state of affairs with your existing tenants and allows you to update your records.
5. Minimize Vacancy Rates During Transition
Part of the reason it's important to get all your documents in order is to control vacancy while you're making the switch. Although your existing company's contract will stay effective for a couple weeks – depending on what is outlined in the rental agent contract – you may need to do some leg work yourself to ensure vacancy rates stay low during the transition. You should keep your current lease agreements with tenants intact until the transition is finished and you've outlined a strategic plan for making changes with the help of your new property manager.
How to Hire a New Property Manager
Once you have officially and legally terminated your existing property management company and given them proper notice, you should immediately begin searching for a new company to take over as soon as the termination is effective. When seeking a new property management company in the Seattle and South Puget Sound area, keep in mind the problems you had with your former company and create a system for vetting potential agents that may present the same issues. Powell Property Management has managed local residential and commercial properties for decades and established extensive knowledge about meets the demands and needs of both tenants and owners.