Moving to another state can be an exciting—and often stressful—situation. There are so many things to plan for and take care of before, during, and after the move. If you own your current home, one of the biggest decisions you'll have to make is what to do with your home when you move. For most homeowners, there are two main options to consider: sell the home, or rent it out?
Consider the pros and cons of renting vs. selling. Most will opt for selling, for a variety of reasons. But in some cases, it can make a lot more sense to hold on to the property and rent it out, rather than sell. So, how do you know if your case falls into this group? Here are three key signs that renting out your old home when you move out of state could be the right decision for you.

If your move is (or might be) temporary, and you want to keep the option of moving back open.
If you are relocating, renting can provide some security because you know you can come back to your home. Plus, selling a house and then buying another home incurs costs, so it may be cheaper to rent out your house and move back in when you return. Of course, sometimes the choice to sell or rent involves more than just financial considerations. For example, sometimes homeowners who are moving out of state may not be 100% sure where life will take them next, or when, so holding onto their property and renting it out allows them to take a new job or pursue other endeavors in another state, while keeping their options open should they want to move back or sell down the road.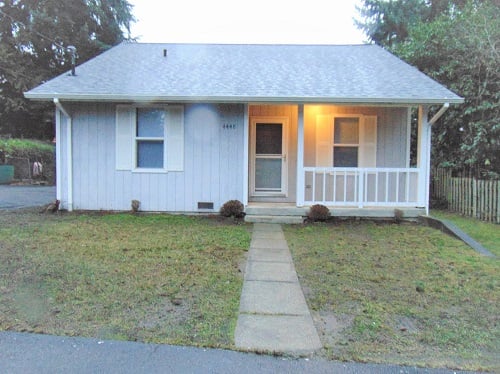 If your home is a great property in a great location and profitable/growing market.
Some housing markets are almost guaranteed to get stronger in the next few years. If you're confident that property prices are going to rise and that it's highly likely your home's value will significantly increase, then renting could be the smartest choice for you. That said, it's important to know that owning a residential or commercial investment property can be a great way to make money—but, like most business opportunities, it's not always as easy as it seems. There are a lot of details and moving parts involved in order to do it successfully—and there are lots of common mistakes Seattle-area investment property owners make that cost them money in the long run. But if you prepare and learn how to avoid these kinds of mistakes, you could end up with a valuable asset that generates a regular income long-term.
Related Reading: [Real Estate Formulas Cheat Sheet] 12 Math Calculations for Landlords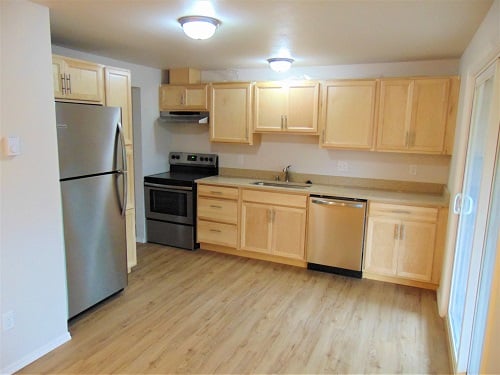 You can hire a local property manager.
There are many reasons to consider handing over your landlord duties to a property management company—but if you don't live near the property, hiring a property management company is a must. Rental ownership is often stressful and time consuming. And if you are trying to rent out and manage a rental property from another state, that stress and time will quickly become a huge headache that could end up costing you a lot more than you bargained for. The right property manager will not only be able to handle the day-to-day tasks and emergencies that require a local presence, they can also help inform and manage your overall investment strategy.
It takes a good deal of time, knowledge, skills, and systems to manage a rental property effectively. Hiring a locally based, quality, full-service property management company like Powell helps ensure that your property and tenants are well taken care of—no matter where you live. Contact us today to learn more about who we are and how we can help!