It's time to get your rental property photo-ready! The first step to finding a fantastic tenant for your rental property is to showcase your property with the best advertising possible. Savvy tenants scrutinize the photographs on rental listings for details. Appealing pictures highlighting your assets will attract attention and widen your pool of applicants. Many renters will not pursue a property that does not include photographs, as this can be a sign of a rental scam at worst and a variable bet at best.
Powell Property management is pleased to use its expertise, developed over more than a century of partnership with South Sound landlords, to nurture your investment. Be sure to avoid making small mistakes in photographing your rental property that might cost you savvy and reliable tenants.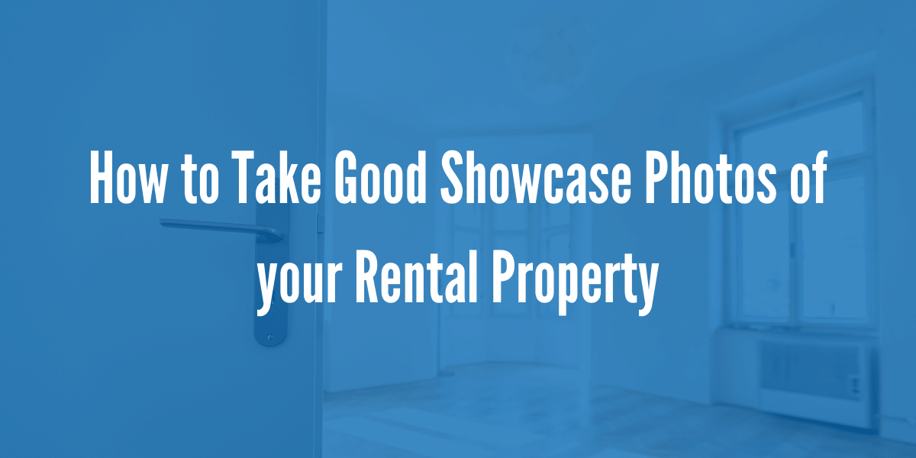 Equipment needed to take great pictures of your rental property
You don't need as much fancy equipment to take an excellent showcase photo as you think.
Smart Phone- It's just you and your iPhone. (And let's be honest, what else is new?) Many landlords take excellent photographs of their rental property with their smartphone.
Camera- You do not need a fancy camera to take pictures to advertise your rental property. However, if you're in the market for a digital camera endorsed by professional real-estate photographers, DSLR cameras by Nikon, Sony, and Canon are commonly recommended.
Tripods- Consider a tripod, even if you are using your phone. This holds your camera steady and allows you to control and frame your photograph more precisely. Unless you take a high volume of photos, a small, inexpensive tripod for a smartphone is best to start. If you are using a higher-end camera, a tripod is a must.
How to stage your rental property for photos
Your rental property staging game-plan will depend on the status of the space. Empty properties and occupied properties should be staged and photographed differently.
Empty property
An empty property is clutter-free and easy to photograph. It is not necessarily bad to photograph an empty property, but empty spaces can appear smaller or more impersonal. You can mitigate this concern with some of our pro tips below.
If you're interested in staging the property, maximize a few main future items with a few curated details. Include a couch with fluffy pillows or a stylish coffee table or a countertop featuring a chic appliance coupled with small details such as a cookie jar.
Occupied by a tenant
If a tenant occupies your property, you must make advanced arrangements to photograph the property. If your tenants generally keep the space tidy, a little advanced notice could be sufficient. If your tenant needs an incentive to get the space camera-ready, consider hiring a cleaning service or reducing the rent for the month.
Exterior
Exterior photographs can help prospective renters picture themselves living in your property. It also makes it easier for a renter to find your property for a viewing. Don't forget exterior shots in your listing, especially if you've given some thought to your curb appeal. A little landscaping can go a long way in increasing your property's appeal.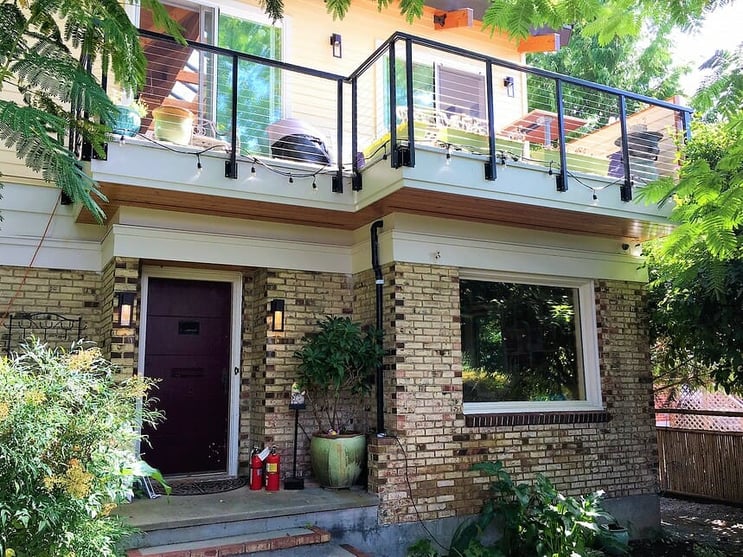 Pro Tips for Great Rental Photographs
Time of Day- The best time of day to take rental photos for your rental property is whenever it is most illuminated with natural light. This will depend on the position of your windows and the layout of your home. The best time to take pictures outside for exterior photos is in the evening, just as the sun is going down. This glowing light, also called the golden hour, is a coveted timeslot for all outdoor photography.
Angles and Framing- Take your photographs from the widest angle possible, at eye level. Wide angles make small spaces look bigger. Unless your space leaves you little choice, frame photographs to only include one or two walls. Three walls box your space in. Take pictures from eye level, as this is the way a potential tenant will view the property.
Options- Take pictures of each room for several angles and positions so that you can select the best one or supply more photos should a prospective renter enquire. We suggest you include a minimum of three photographs with your listing.
Highlight Marketable Features- Don't lose out on quality tenants by leaving attractive features out of the frame. Be sure to showcase your countertops, hardwood floors, fenced-in yard, or any feature popular with renters.
Edit Sparingly- Represent your property accurately so that you don't spend time showing the property to people who will feel misled when viewing the real thing.
Pay Attention to What's in the Shot- Is the photographer reflected in the mirror? Did an errant corner of clutter or a stranger's personal object from the current occupant creep into the frame?
Elite Property Management Expertise in Burien and Sound Sound
Powell Property Management's experience in South Sound spans more than a century. Our history and experience have allowed us to hone our processes and marry time-tested strategy with expert knowledge of West Seattle's rental market today. We would love to talk to you about how our property management services can elevate your investment properties in Burien, Normandy Park, or Des Moines, WA. Reach out here or give us a call today to get started.