Being a landlord can be more challenging than it sounds. There's much to do and often little time to do it, especially if you are dealing with numerous other personal and professional responsibilities.
One task that is especially time-consuming—and also one of the most important responsibilities of being a landlord—is finding good tenants for your rental properties. Renter turnover is costly and stressful, so getting your apartment units or single-family home filled with the right people is essential.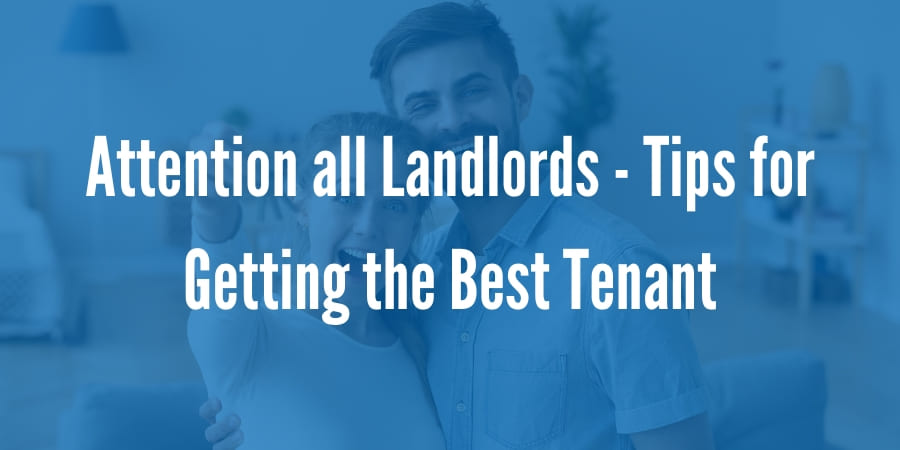 Rental Suitability - What Makes a Good Tenant?
Once you have invested in real estate in the South Puget Sound area, the next step is figuring out how to find good tenants. The idea of rental suitability is a bit subjective. Different landowners may have unique preferences about what they're looking for in terms of income and household size, depending on the rental rate and square footage of a particular property. The U.S. Department of Housing and Urban Development (HUD) has long promoted the idea that a household should spend no more than 30% of its income on housing costs, which helps create a sustainable situation for both you and your tenant, but even the idea of affordability is changing.
In general, you want the individual or family renting one of your properties in Seattle to be responsible, respectful, and considerate of both other tenants and the home itself. Additionally, they should communicate well with you or your property manager when issues arise, so you can take care of them quickly. At the same time, you hope for tenants who can handle minor issues themselves and who will properly maintain the unit or home. Finally, if the tenant is a good fit, it's best the best-case scenario for both of you if they stick around for a while, decreasing the amount of tenant turnover you have to deal with.
How to Find a Good Tenant in Seattle
Once you've developed an idea of what kind of tenants you would like for each of your properties, you have to go about finding them, attracting them to your property, and getting them to commit to a lease. Here are some of the steps to consider in the process of getting new tenants:
1. Market Your Rental Property Appropriately
Acquiring a good tenant for your home or apartment complex begins with letting them know you have a space available. How are you going about advertising to your key demographic(s)? If it's families, you might consider putting an ad in a local parenting magazine or hanging a flyer at a daycare center. Online ads via Craigslist, Trulia and Zillow will attract web-savvy adults, as well as people moving in from out of town. Additionally, never underestimate the value of good word-of-mouth.
2. Have Prospective Tenants Apply
Even if you personally know someone who is interested in renting your property, you should have every prospective tenant fill out an application that outlines your rental criteria and follows your municipality's and federal regulations regarding Equal Housing Opportunity. This helps establish the tenant-landlord relationship and gives you both an idea of what to expect. It also ensures that you have each resident's pertinent information on record to reference whenever you need it.
Don't Discriminate
Everyone has a right to apply and find suitable housing. Your rental criteria must be followed for each applicant. The Federal Fair Housing Act does not allow discrimination against people based on race, ethnicity, religion, sex, sexual orientation, familial status, or disability.
3. Perform a Background Check
There are numerous ways to investigate a person's history, both within the community and as a tenant. You should always run a criminal background check and a credit check on each applicant before signing a contract. Additionally, confirm their current employment and get a reference from their employer. You also can look into an applicant's payment and rental history by calling their current and/or previous landlord. If you are finding it hard to keep up on paperwork and vetting each individual applicant, check out a property management company that offers tenant screening services.
4. Be Responsive
Someone who is serious about finding a new home to rent near Seattle will be swift about contacting you, asking questions, and filling out an application. However, they may also be considering other properties, so you want to make sure you respond to all inquiries about your property in a timely manner. One benefit of working with a property management team like Powell Property Management is that we keep the office staffed most days of the week. We also respond to web inquiries promptly via email and offer an after-hours phone number so you don't have to worry about it.
5. Prepare the Rental Property
When an existing tenant leaves your rental property, move quickly to get it cleaned and fixed up so it's ready to show to new prospective tenants as soon as they apply. You are more likely to pique their interest and advance toward an agreement if the property is in good shape. At Powell Property Management, we can provide you with a "Property Ready for Tenancy" checklist and coordinate the completion of needed repairs and rental turnover services. We have a talented maintenance team and network of professionals prepared to prioritize your properties.
Related: Top 5 Rental Trends in Seattle for 2021
Managing Your Real Estate in Seattle
Finding the best tenant possible is never a 100% guarantee. However, consistently taking the proper steps with all your applicants will minimize your risk as a landlord. Powell Property Management has a wide range of tenant acquisition services to help ease your burden. Not only do we offer marketing and advertising, but we also handle qualifying prospects, showing your property, lease preparation, and exit inspections to assist you in maximizing your occupancy rate with suitable tenants.