Managing a residential rental property requires planning, research, and know-how. While we can never fully predict the future, best-practice budgeting and understanding the costs of managing a property will reduce headaches and nasty surprises for both property managers and tenants by ensuring that there is money in the budget if something unexpected occurs.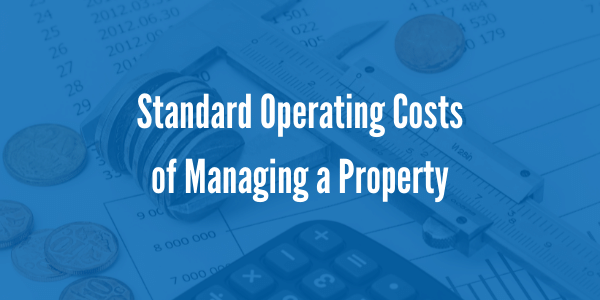 It is a great time to purchase an investment property in the greater Seattle area! Powell has been a leader in quality property management across the commercial and residential spaces in Burien, WA, and surrounding areas for over a century and we're happy to put our expertise to work for you.
What is an "Operating Budget" in Property Management?
The operating budget of a property is the expected amount of money both coming in and going out for a specific property. In other words, the income and expenses. As structures age, they require maintenance and upkeep. There is no exception. Understanding what is meant by "operating budget" from the outset can set you up for future success. Expenses included in this calculation are directly related to the daily expected costs of maintaining a property and include:
Maintenance and small to moderate repairs - This addresses daily repair needs and regular wear and tear, not big-ticket items or upgrades.
Insurance - Beyond typical insurance, consider that you may also need location-specific insurance such as flood or earthquake insurance.
Taxes - Be sure you know your taxes for the property, and plan accordingly.
Homeowner Association Fees - If applicable.
Utilities - Electric, gas, water, waste, and internet may be included in the rent, but should be included as operating costs only if they are paid by the owner.
Lawn care/Snow removal - Leaving these up to the tenant may not be worth the fees and headache should they fail to maintain the lawn or shovel the sidewalk. Include this in the operating budget if you decide to hire someone else to do this work.
Property Management fees - Property managers typically charge a small percentage of the total rent. This is truly a small price for the ability to take a much more hands-off approach to all the details related to operating rental properties.
What Do Operating Expenses Not Include?
Sometimes expenditures occur that appear outside the typical operating expenses discussed above. It is important to understand which fall outside the category of operating expenses so that these items are also well supported by your budget. Examples of nonoperating costs include:
Mortgage Repayments - This is not included in the operating expenses, which can surprise new landlords as they make their first budget. However, operating costs exist outside the cost of acquiring a property, which is why they are not included.
Major Repairs/Improvements - Depending on the age of the house, larger ticket items such as the roof or furnace will eventually need to be replaced. These large expenditures require separate consideration in your budget as they are not a day-to-day expense.
Appliances - When supplying appliances such as a refrigerator, washer/dryer, oven, or even hot water heater and HVAC, you need to be aware that these will only last for so long, and replacement over the years is inevitable.
Advertising/Marketing - The cost to find reliable tenants is not categorized as an operating expense as the necessity can fluctuate from year to year.
Improvements made by renters - Tenants' voluntary improvements during occupancy are not reimbursable as operating expenses as these upgrades are not a requirement for the upkeep of the property.
How Do I Calculate Operating Expenses on a Rental Property?
The rule of thumb for calculating the operating expenses of a single-family property is that about one percent of the property's total value will be needed for yearly maintenance. For example a $350,000 property will require about $3,500 of maintenance a year. Recall, however, that this includes only moderate repairs. Factors such as pets, the age of the property, and the number of occupants will impact your maintenance costs. Some landlords factor this extra cost in with pet fees.
Other costs listed above, such as homeowner's association fees, taxes, and insurance fluctuate slightly but are relatively known entities to include in your budget. These factors can change every year, however, so it's a good idea to reevaluate your budget yearly.

Calculating operating expenses is just the beginning. If you're interested in further calculations to make sure you are on the right track, check out our Real Estate Formulas Cheat Sheet.
What Percentage of Rental Income goes to Operating Expenses?
Approximately fifty percent of rental income is generally apportioned to operating expenses. This is called the fifty percent rule. To illustrate, if rental income is $1600 per month, about $800 can be expected to be needed for operating expenses. However, the operating expense ratio on a single-family home is different from expected ratios for other kinds of real estate such as apartment buildings, condos, or retail spaces. It is wise to set rent accordingly in order to be sure to cover operating expenses without difficulty. Using this calculation to set rent saves headaches down the line by making sure expenses are covered. If you dig into your profit and loss statement and find your operating expenses are eating more than half your rent, you may be interested in ways to reduce your operating costs.
What Can We Do for You?
We are trusted area experts and are confident we can add value and simplify your experience by managing your property in Burien, WA and the neighboring communities. Give us a call or contact us today so we can start the conversation about your specific property today!