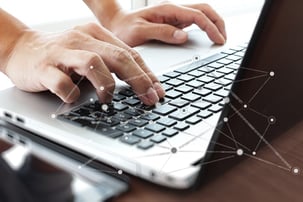 Many investment property owners understand that one the most important ways to increase profitability is to increase tenant satisfaction and improve tenants' living experience. Understanding and implementing a tenant satisfaction strategy successfully can lead to a decrease in vacancies and an increase in demand for your property—which means this alone could be a determining factor in whether or not you reach your profit goals.
Taking advantage of technology is one of the smartest ways to make the experience of renting easier and more pleasant for everyone involved. Here we outline some of the most useful and important technologies that make tenants' lives easier.
Online Property Listings
More and more, tenants searching for rental properties are now going online as their first method of finding available properties. If you want to reach more potential tenants for your property, it's imperative that you have a quality online listing. This means not only a listing of the property that's easy to find, but also one that includes a detailed and helpful description of the property, plenty of high-quality images, and makes use of mapping technology like Google Maps. Making sure it's easy for potential tenants to find out as much as possible about a property, and then schedule a showing, is critical. Being able to do all that online gives you a leg up on competitors who do not provide that ease of access and information.
Online Tenant Portals
Having a safe and secure online tenant portal is one of the best ways to make tenants' lives easier. Many rental software technologies provide a simple, fast, and secure way to deal with nearly every aspect of the renting process—from online rental applications to online payment options to tenant-landlord communications and even the ability to submit requests for service or emergency notifications—all digitally and remotely, 24 hours a day seven days a week. Plus, having everything stored electronically makes it less likely that documents will get lost, and keeping an online log of all communications including maintenance requests protects both tenant and property manager/owner should any disputes or miscommunications arise.
Email Marketing/Communication Tools
Another easy way to stay in touch with tenants and ensure they have the best living experience possible is to have them sign up for email updates or newsletters. By subscribing to an email marketing list and receiving regular updates from the property manager, tenants can be quickly and easily informed of any important changes, services, emergencies, weather-related issues, or other helpful information for renters. After all, an informed tenant is more likely to be a good, responsible tenant!
Technology is an Important Part of What We Do
At Powell Property Management, we understand the importance of keeping tenants happy and making their lives easier. That's why we always aim to use the best technology possible to help us deliver excellent service in a timely manner to our residents, commercial tenants and to our owners. Contact us today to learn more about who we are and how we can help you better manage your property and your tenants!